♦ ♦ ♦ ♦ ♦ ♦♦ ♦ ♦ ♦ ♦ ♦♦ ♦ ♦ ♦ ♦ ♦♦ This wig is ready to ship ♦ ♦ ♦ ♦ ♦♦ ♦ ♦ ♦ ♦ ♦♦ ♦ ♦ ♦ ♦ ♦♦ ♦ ♦ ♦ ♦ ♦
Style: Short lovely wavy blunt-ended style with thick hair and messy waves,lightly angled. Becautiful colors add a nice dimension and texture to the waves.
Choppily layers long bangs can sweep to side, the bangs measure apporx. 20cm long.
It has a long middle part skin top ( 5cm long X 2cm wide) with hand-tied fibers for realistic looking.
Material: Wig is made from Hiperlon which can stand over 400℃ with matt silky smooth texture, so that you can use any tools style it to any styles you desire >w<

Wig Size : This wig can fit head size up to 62cm circumference, we made it in larger size this time, you can use the adjust strips to make it smaller.
Also it has two snap clips on either side of the ear tab and two or three metal steel combs sewn on the front hairline and the back of the wig to help it stay on your head throughout the day.

Color:
Color:
Peach to Coral ombre with hand-dyed black (very deep brown) roots (3-4cm long), three tone.
Natural Light: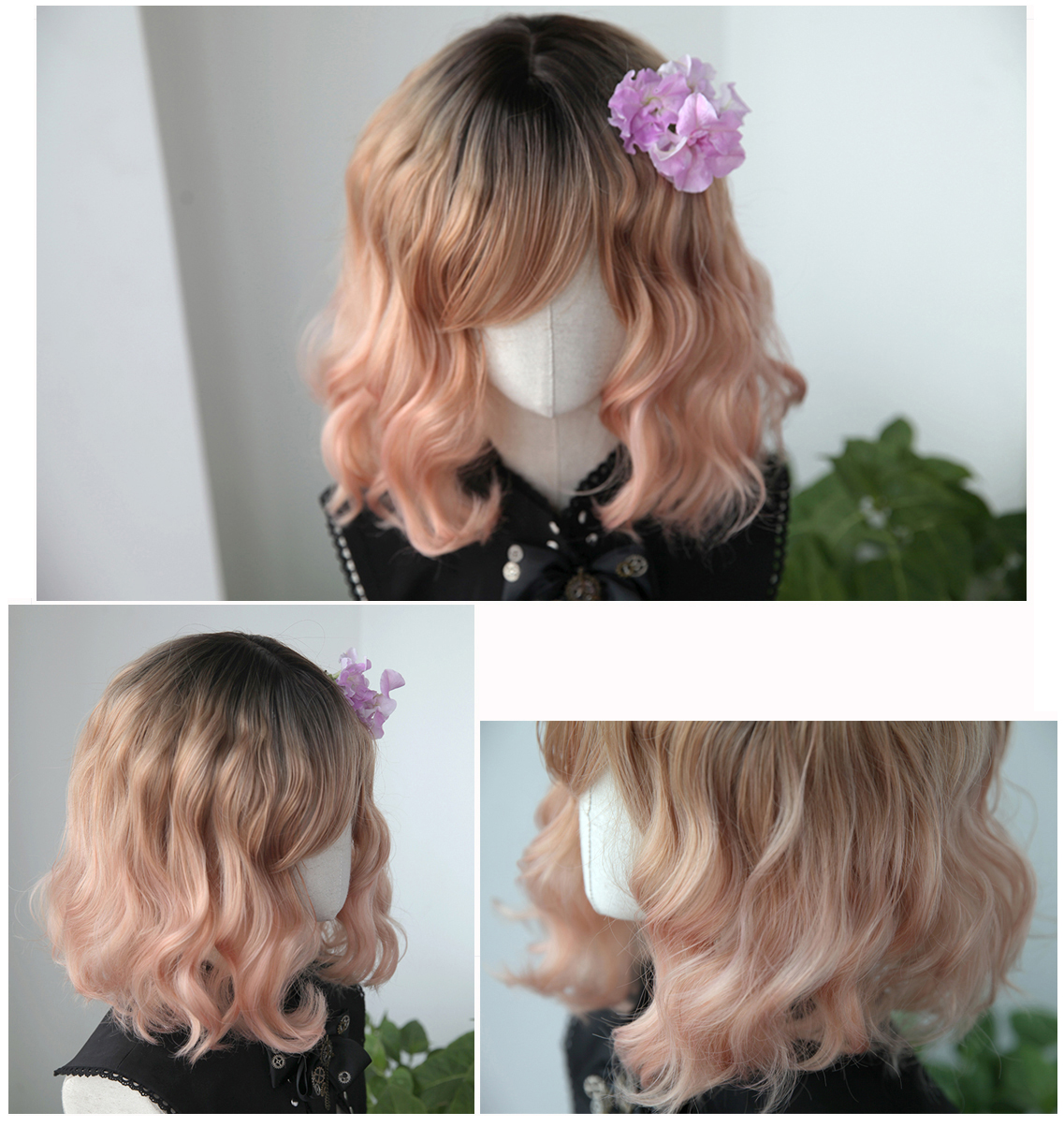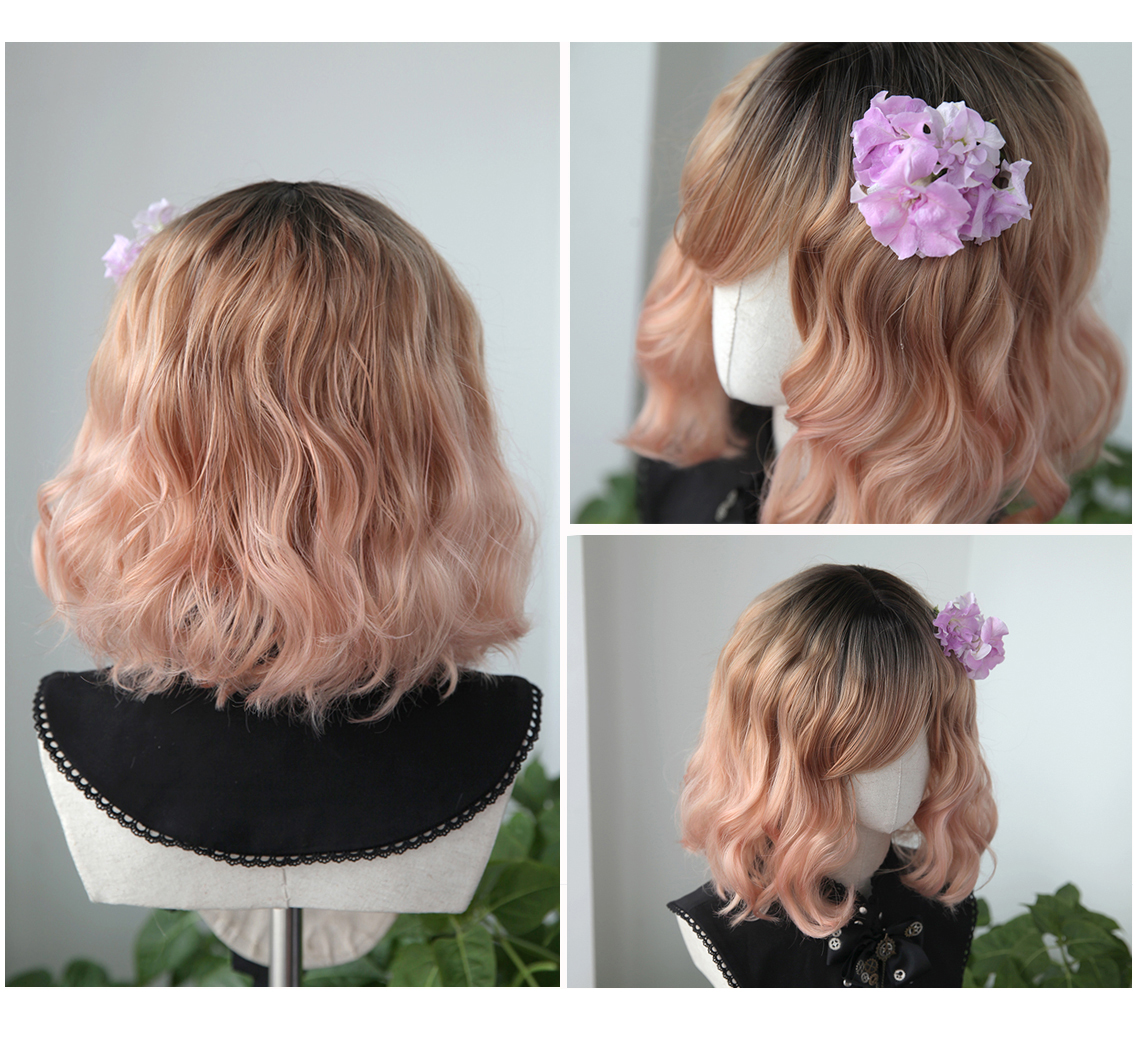 Most wigs are in standard adult size with adjustable net-cap, it can fit most head sizes.( up to 23.5"/ 60cm head circumference )